Have you ever enjoyed Kayla Lauren's perfect round booty and sexy big juggs? Well, you've been missing out… on a lot! Kayla Lauren over here is simply a stunning beauty queen.
All hail brunettes! 🙂
Instagram models, Instagram thots, whatever you want to call them… It doesn't matter because babes like Kayla Lauren over here are simply hot as hell!
Who is this beauty queen Kayla Lauren?
Good question! For those that don't know this lovely brunette (we didn't knew her either), let's dig up some information about this perfect shaped model.
Kayla Lauren was born in 1991 (in Indiana, US). She's famous for being a model and a Instagram influencer (in other words, she has a huge following on Instagram).
But how did she get famous? Well, by simply flashing her sexy tits during game 5 of the world series between the Houston Astros and Washington Nationals. That's one easy and quick way to become instantly famous.
That story reminds me a lot of the hot blonde Champions League streaker Kinsey Wolanski.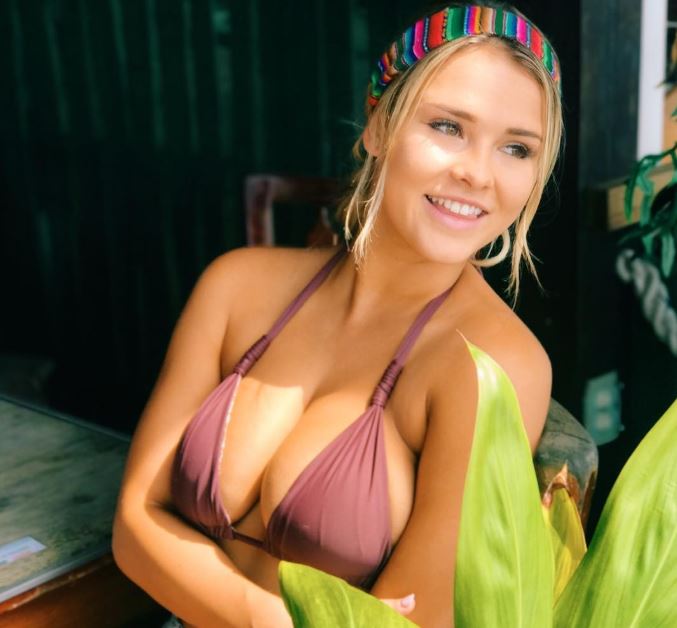 Time to enjoy the full collection of ultra hot Kayla Lauren photos and selfies! We'd love to learn more about this sexy brunette…
Kayla Lauren sexy photo collection
Ready to follow Kayla Lauren on social media? You can find all her social media accounts here (from Instagram to Twitter and more).